PowerPoint presentations can add pizazz to any meeting or lecture. If you don't want people tinkering with your presentation once you've finalized it, you can set a password to prevent anyone from accessing it. Microsoft Office has encryption that prevents a hacker from getting into your file. The downside of that powerful encryption is that if you forget your password, Microsoft won't help you get into your file. Your only option is to purchase a third-party product to crack the password.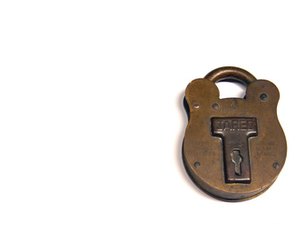 Step
Click the link to Interlore's PowerPoint Password Recovery v2.1 and download the free evaluation version of the software. PowerPoint password recovery works with all versions of Microsoft PowerPoint through 2007. Its user-friendly interface enables you to recover most passwords by locating the file on your computer and clicking the "Open" button on PowerPoint Password Recovery's interface. The software uses a variety of techniques to hack into your password, including "brute force," which attempts to guess the password using every possible character combination.
Step
Navigate to Lastbit's PowerPoint Password Recovery. The software uses a range of tools to recover your password, including "dictionary attack," which uses phrases from the dictionary to try and guess your password. Once you've downloaded and installed the software, the user interface guides you through the simple password recovery process. The software will not work with very long or very complex passwords, and it is limited to documents saved as "ppt" presentations.
Step
Click on the Lost Password's PowerPoint Key link. The software supports all versions of PowerPoint though 2010. The software uses brute force, dictionary attack and Xieve, which is a type of brute force attack that skips over non-sensical passwords in favor of more commonly used phrases. This software can recover all types of passwords, even those with non-English characters.