Even though laptops come with a set of recovery discs, you do not need them in order to use the hard drive reformatting utility, known as factory restore. You can access the factory restore utility by entering the right code upon startup, instead of having to have the hard-to-find discs. If you've never reformatted your laptop, you may not feel confident in performing the operation. Luckily, with proper instruction, you can reformat your laptop in a few hours or less.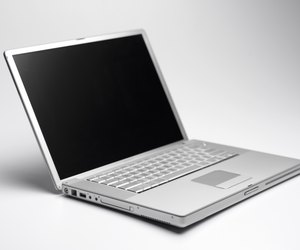 Step
Push the power button on your laptop. Before Windows begins to load, press either "F8" or "F11" repeatedly when the first screen appears. The right key will depend on the make and model of your computer, so refer to the manual or the manufacturer's website for the proper key for accessing the factory restore utility.
Step
Click "Next" when the "System Recovery" screen appears.
Step
Select either "Standard Recovery" or "Destructive Recovery" from the list of options that appear. A standard recovery will not wipe your machine clean completely, so choose "Destructive Recovery" if you desire to have a fresh installation of Windows. Click "Next."
Step
Wait for the recovery utility to complete its reformatting process and reboot your machine automatically.
Step
Let Windows walk you through the configuration process by following the next set of prompts and instructions.