The Acer Aspire One is a netbook, not a laptop. A netbook is a smaller, scaled-down version of a laptop. It does not have the memory capacity or graphics of a regular laptop. It also lacks a CD drive, which means you cannot restore the Acer Aspire One with restore discs. Instead, the netbook has a built-in factory restore feature. You can reset the Acer Aspire One to factory settings just using your keyboard. Only restore your netbook to factory settings if you cannot fix the problem any other way.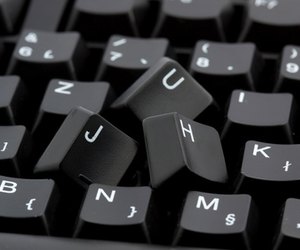 Step
Save any files or folders on your Acer Aspire One with flash drives. Drag and drop files onto the icon of your flash drive.
Step
Go to "Start" > "Restart" to reboot your netbook.
Step
Hold down "Alt" and "F10" when you see the Acer logo on the screen. The recovery menu will load.
Step
Hit "Enter" and then "Next" to see your recovery options. Choose "Factory Restore" to set your netbook back to factory settings. Follow the instructions on the screen.
Step
Choose your time zone and language when the customization menu appears. Reboot the netbook when you are prompted.
Step
Restore your saved files from the flash drive.