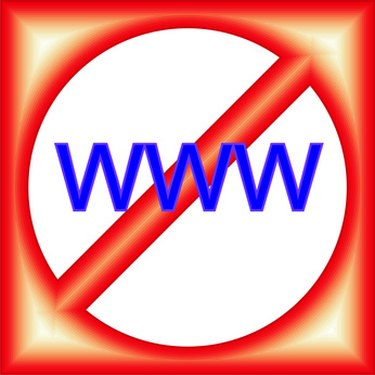 Lightspeed Systems is an all-in-one program that allows schools and other educational institutions to manage, monitor, archive and filter Internet content deemed inappropriate. Usually, websites that are blocked include social networking sites like Facebook and MySpace, as well as websites that take too much bandwidth or display sexual or violent content. Unfortunately, the Lightspeed Systems software may sometimes block benign websites with useful content. Luckily, you may bypass a Lightspeed Systems Internet filter by browsing the Internet through a proxy website.
FastPassProxy
Step 1
Go to the FastPassProxy website. FastPassProxy is a free proxy site that allows users to browse the Internet and bypass any firewall, filter or proxy block while preserving anonymity and security.
Step 2
Enter the URL for the Web page that is being filtered by Lightspeed Systems into the field in the middle of the Fast Pass Proxy website, next to where it says "Site URL."
Step 3
Click the tab that says "Go" on the right of the field, and you will be redirected to the website that the Lightspeed Systems software was filtering.
NoTrack
Step 1
Go to the official NoTrack website. (See Resources.) NoTrack allows people to browse the Internet anonymously. It is free. NoTrack will bypass any Web pages that Lightspeed Systems is filtering.
Step 2
Type the URL for the filtered website into the field on the NoTrack website.
Step 3
Click the "Surf Now!" tab located to the right of the field and wait for NoTrack to bypass the Lightspeed Systems Internet filter that was previously blocking the desired website.
ProxZero
Step 1
Go to the ProxZero Web page. (See Resources.) ProxZero offers free service, security and anonymity while allowing access to websites that are blocked and filtered by software such as Lightspeed Systems.
Step 2
Enter the blocked website's URL address into the field in the middle of the screen, below where it says "Enter the URL Address."
Step 3
Click the "Surf" tab next to the text box and ProxZero will redirect you to the desired website that was previously being filtered by the Lightspeed Systems software.
Tip
TopBits has a Web page that displays an updated list of proxy websites so you can stay informed of the newest proxy sites available; a link to this TopBits Web page is available in the Resources section.