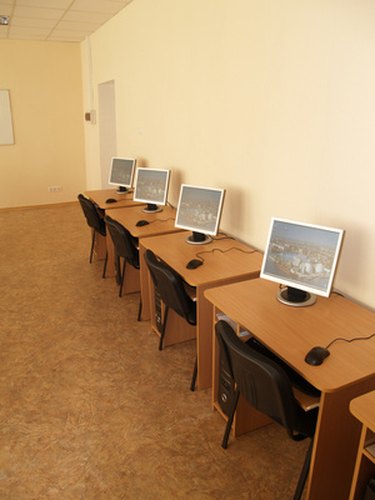 NetBIOS is a networking protocol proprietary to the Windows operating system. The NetBIOS name is the unique value given to the computer. The protocol is used in very small Windows networks that are only a part of a work group. The NetBIOS name can be changed in the Windows system properties window in any version of the operating system. After the computer's NetBIOS name has changed, other users see the new value in the list of available computers on the network.
Step 1
Click the Windows "Start" button and select "Control Panel." Click the "Performance and Maintenance" link and then click the "System" link. This opens a new window that lists the current Windows system properties.
Step 2
Click the "Computer Name" tab. The current computer's NetBIOS name and work group association are listed in this tab.
Step 3
Click the "Change" button. Enter a new NetBIOS name in the text box labeled "Computer Name." Press the "OK" button.
Step 4
Reboot the computer. The changes for your machine take effect the next time you reboot the machine.