An HP laptop is a powerful and versatile personal computer that will serve most people's personal or business needs. One convenient security feature common to HP laptops is the fingerprint ID system. You can use a fingerprint to log in and gain access to the entire operating system of the laptop, as well as individual applications and password-protected websites. If you want to change a password for a fingerprint ID on your HP laptop, it is a simple process that should take less than one minute.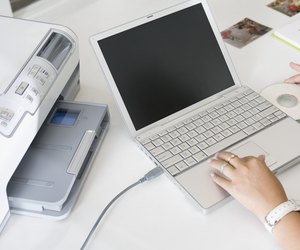 credit: Thinkstock Images/Comstock/Getty Images
Step
Swipe your registered finger over the fingerprint reader of your HP laptop either while on the desktop or while your computer is busy with an application that does not require you to log in. The password manager will immediately appear in a window.
Step
Select "Manage Passwords" from the list of options. Click the "Manage" tab.
Step
View the list of websites or applications registered with the password manager and fingerprint reader.
Step
Select the website or application with the password that you want to change by clicking the "Edit" option beside the website or application.
Step
Change the member name or the password. Click "OK" to finish making the changes.