Every time a computer connects to a secure website or wireless network, the connection is validated by a virtual security certificate. Information about these certificates are then stored on the computers hard drive in case the user visits the same website or connects to the same network again. For Mac users, virtual certificate data is stored in the "Keychain Access" utility program. This article explains how to delete a certificate from a Mac computer, in case you no longer wants the secure information stored on your hard drive.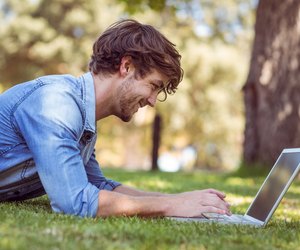 credit: Wavebreakmedia/iStock/Getty Images
How to Delete a Certificate on a Mac
Step
Log on to your computer with an administrative account.
Step
Navigate to the "Utilities" folder in the "Applications" section of the Mac hard drive.
Step
Double-click on the "Keychain Access" icon to open the certificate application.
Step
Select "Certificates" from the list of categories in the lower-left corner of the window.
Step
Click on the virtual certificate that you wish to delete.
Step
Go to "Edit" in the top menu bar and select "Delete." Click "Delete" to confirm the decision.