Scanning a document, whether it's paperwork or a family photo, can take your papers and convert them to a virtual format. After scanning your document, you may find that you saved it in a format you don't want to use. While a PDF file may work for a pamphlet, a scanned picture works best in an image format such as JPEG. Whether your original scanned document is in a different image format or a PDF or Word file, you can convert the file into the JPEG image format.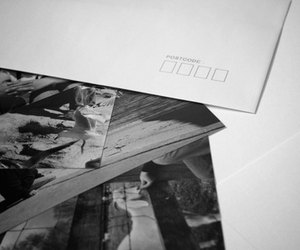 From Other Image Formats
Step
Click "All Programs" from your computer's Start menu. Click on the "Accessories" folder and choose "Paint" or "MS Paint" depending on your version of Windows.
Step
Choose "Open" from the File menu at the top left-hand side of the Paint window. Navigate to where you have the scanned document saved on your computer. Click the file to highlight the name. Click the "Open" button to load the file into Paint.
Step
Choose "Save As" from the File menu. Choose "JPEG" from the "Save as type" drop-down menu. Click the "Save" button to save the original scanned document as a JPEG file. This will keep your original file and add the newly converted file.
From PDF or Word Documents
Step
Download and install Universal Document Converter. Change your scanned document to a JPEG file, whether it's originally a PDF or Word document. You can also choose from other image file formats, such as TIFF, PNG and BMP. Use Universal Document Converter from the print menu in any program, including Microsoft Word and Adobe Acrobat Professional.
Step
Convert your scanned document using PDF-Convert. PDF-Convert has multiple programs for document conversion. Use the DOC to Image Converter to change your scanned Word document to a JPEG. Use the PDF to Image Converter if your original scanned image was saved as a PDF document instead.
Step
Purchase and install All Office Converter Platinum to change your scanned document to a JPEG image file. Change your Word document or PDF file to a JPEG. You can even convert Excel and PowerPoint scanned documents to JPEG as well with this software. Use batch conversion if you have multiple scanned documents to convert at once.