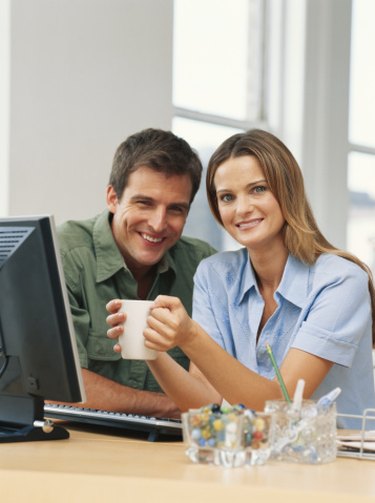 If you have Microsoft Word installed on your computer, you can convert a Corel PaintShop image file to a Microsoft Word file in a few easy steps. First you will need to create and save your Corel PaintShop file with an image extension such a ".jpg" or ".gif." If you are planning to print your file, you will need color ink loaded in your printer.
Step 1
Open a new Microsoft Word document. Click the Start menu, then "Microsoft Office Word 2007." A new document will open.
Step 2
Click "Insert" on the top toolbar.
Step 3
Click the "Picture" icon. A menu will appear that lists available image files. Select your Corel PaintShop image file and click "Insert."
Step 4
Click the yellow "Office" button at the top-right corner of your screen. Click "Save As." Name your file in the box provided. Select "Word Document" in the "Save as type" box and click "Save."