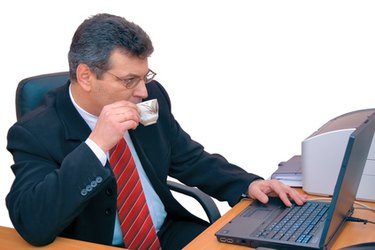 HP printers have a variety of options, from scanning and copying to printing and faxing. Scanners can read almost any type of 2D image, such as photographs or drawings. Once you scan the image, you can send it directly to your PC desktop or another folder on your computer. Most HP printers have the same buttons for scanning, so it doesn't really matter which type of HP printer you have. You are going to need the HP software CD loaded onto your computer first.
Step 1
Install the HP software that came with your printer. If it's already installed, open the program on your computer.
Step 2
Put the file that you want to scan on the glass scanner, face down. Make sure the edges of the paper touch the sides with the arrows pointing to it.
Step 3
Select the logo of a wrench on the software program. This is the "Settings" button.
Step 4
Choose the type of file you are scanning (i.e., picture or document).
Step 5
Hit "Scan Picture" or "Scan Document."
Step 6
Wait for the printer to finish scanning. The HP software will ask you where you want to save your document. Choose a location on your computer and hit "OK."