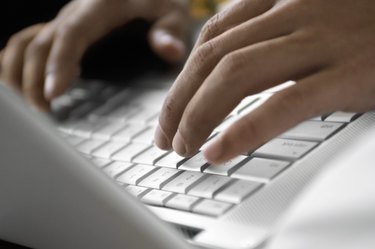 Zebra printers are specifically designed to print labels, so they are a perfect choice when printing labels from Word and other word processing software packages. Printing labels to a Zebra printer is not difficult, but it is important to use the right techniques.
Step 1
Open the door to the Zebra printer and carefully put the roll of labels into place. For best results you should use Zebra brand labels, but if none are available you may be able to substitute Avery labels or another brand.
Step 2
Turn the Zebra printer on and print a test page to the printer. This will ensure that the printer and the computer are communicating properly.
Step 3
Measure the labels that are installed in the Zebra printer. You will need this measurement in order to set up the labels in Word.
Step 4
Open Microsoft Word, click the "Tools" menu and choose "Letters and Mailings" from the menu. Choose "Envelopes and Labels" and click the "Labels" tab.
Step 5
Click on "Options" and choose the label the same size as the labels loaded in your Zebra printer. You will see the size listed in the description of each label as you highlight each available choice. Once you have found the right size label, type your information, click "Print" and choose your Zebra printer from the list of available printers.