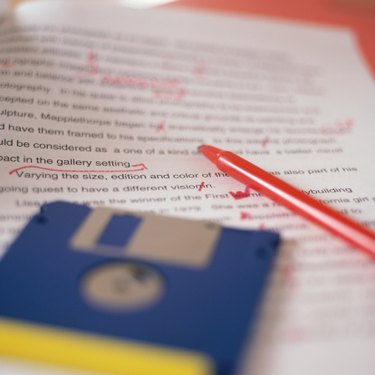 The Microsoft Word "Track Changes" feature lets users place notations in a document. With this editing feature, the document's deletions, additions and editorial notes appear on a marked-up draft. The editorial markings help a writer or student learn from past mistakes and revise according to a reviewer's advice, but at some point you'll likely want to work with a clean draft. You can change MS Word out of this editorial mode with a few clicks.
Step 1
Open your document in Microsoft Word.
Step 2
Click on the "Review" tab at the top of the window.
Step 3
Click on the drop-down box labeled "Final Showing Markup" in the "Tracking" group.
Step 4
Click on "Final" from the list of options. This shows the final draft, removing the editorial notes and red-line edits.