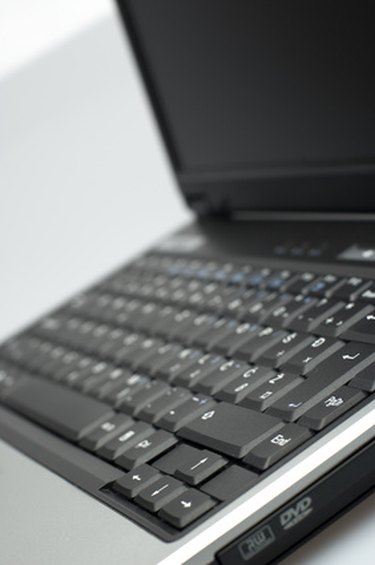 The "boot order," otherwise known as "boot priority" or "boot sequence," is the order in which the hardware storage devices are read by computer. By default, the boot order of HP notebook computers starts with the floppy drive, followed by the CD/DVD-ROM, hard drive, USB drive and network adapter. If you are going to reformat your HP Pavilion laptop using an installation CD, for instance, you will have to change the boot priority so that it reads the CD/DVD-ROM drive before it reads any other drive.
Step 1
Turn on the computer and press the "F10" key to access the BIOS. It can also be accessed by pressing "F2" or "F6," depending on the model of HP Pavilion laptop you are using.
Step 2
Use the arrow keys to navigate to the "Advanced" tab, then select "Boot Order." If you want your CD/DVD-ROM as your first boot priority, set it as "number one," then configure your second, third and fifth boot priority. Follow the instructions on your screen to properly change the boot order.
Step 3
Press "F10" to save your settings or navigate to the "Save and Exit" tab. If you are asked to confirm your action, type "Y" (indicating "yes").
Step 4
Wait for the computer to reboot. If you are going to reformat using an installation CD, insert it into the optical drive of the computer.
Step 5
Reboot the computer once again and wait for the computer to recognize the CD. Once it is recognized, the computer will prompt you to "Press any key to boot from CD…" Do this before the computer boots the next device in line.