Before you can change the homepage in Google Chrome, you need to first enable the Home button -- which is disabled by default. The Home button provides an efficient way to access your favorite Web page without entering the page's URL in the browser's address bar. The option to add the Home button to Chrome's toolbar is in the browser's Settings menu. After you enable the Home button, you can then set the browser's new homepage through the same Settings menu.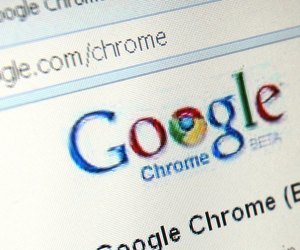 credit: Alexander Hassenstein/Getty Images News/Getty Images
Step
Click the "Customize and Control Google Chrome" button -- which looks like three horizontal lines -- and then select "Settings" from the menu.
Step
Click the "Show Home Button" check box in the Appearance section, then click "Change."
Step
Click the "Open This Page" radio button, then enter the URL of the Web page that you want to use as your homepage.
Step
Click the "OK" button. The Home button appears on the browser's toolbar.
Step
Click the "Home" button to visit your new homepage.