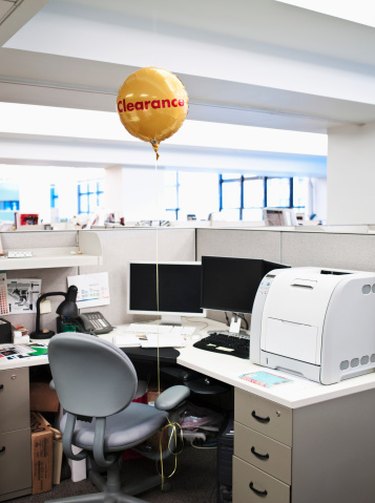 Microsoft Excel spreadsheets work best if you can print your data as it appears onscreen. When you want to print your spreadsheet, changing the orientation to landscape mode lets you fit more columns per page to make wider views possible. Unlike the "Print preview" function in older Excel versions, Excel 2010 uses the "Office ribbon" to access features such as the page orientation view. You must change the orientation for each worksheet in your Excel workbook individually.
Step 1
Connect your computer to a printer if you have not set up a printer yet for your computer. You do not need an active printer connection to change the page orientation, but you do need a printer setting entered into the computer. Otherwise, Excel will gray out the page orientation option because it only applies to printing. Connecting a printer via USB will automatically launch the setup wizard. Follow the onscreen instructions to install the printer driver until the setup is complete.
Step 2
Launch Excel and open your workbook to the worksheet you want in landscape mode.
Step 3
Close out of any cells you are editing by pressing "Enter" or clicking in another cell to save your changes, or press "Esc" to exit the cell without change.
Step 4
Click the "Page layout" tab in the Office Ribbon, and then choose "Orientation" from the "Page setup" area.
Step 5
Select "Landscape" to change your page orientation. This will close the menu automatically and make the change.