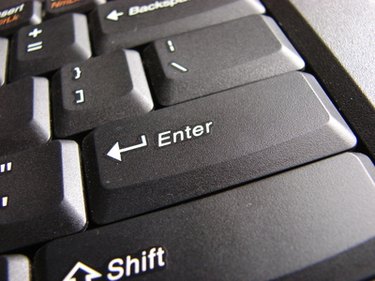 Gridlines help you view charts, graphs or text in an Excel spreadsheet. Using gridlines, you can easily position information in the file. The free open-source software OpenOffice includes a spreadsheet program, Calc. Open Excel files in Calc and make relevant changes to the page style to print gridlines.
Step 1
Open the Excel spreadsheet using the Calc spreadsheet program included with OpenOffice. First open Calc, then open the Excel sheet you want to print.
Step 2
Select the page style preferences. From the Toolbar, click the "Styles and Formatting" tab. The Styles and Formatting window opens. On the Styles and Formatting window, click the "Page Style" icon appearing on the menu bar on the top. A list of page styles appears. If no list appears, select "All Styles" from the drop-down list on the bottom of the window. You will now see a list of all the page styles. From the list of page styles, right-click the page style you want to modify to print gridlines. The context menu opens.
Step 3
Click the "Modify" option. The "Page Style: Default" window opens.On the Page Style: Default window, the "Organizer" tab will be shown by default. Click the "Sheet" tab. On the Sheet tab, under the Print section, check the box for the "Grid" option. Click "OK."
Step 4
Double check to make sure the gridlines are showing. To check whether the gridlines appear along with the data while printing, on the Menu bar, click "File," then "Page Preview". Click on the "Zoom In" icon on the Toolbar to zoom in the Excel sheet. You will now see that the gridlines are visible on the sheet and will appear with the data when you print the Excel sheet.