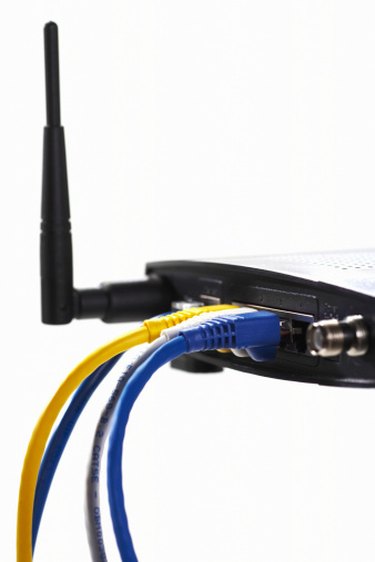 Linksys (now part of Cisco Systems) is a manufacturer of networking equipment. When a Linksys router is configured with a password, all computers need to know that password in order to join the network. Many sites use that mechanism because of its potential for keeping out unauthorized devices at the most basic network level. It is a good security practice to change passwords regularly or whenever they may have been compromised. You can change the password on your Linksys router to anything you want.
Step 1
Connect the computer to a numbered port on the back of the router using the Ethernet cable.
Step 2
Launch a Web browser by double-clicking on its desktop icon. Navigate with the browser to the router's configuration menus. The address for that depends on the specific model. For example, the address is "192.168.1.1" for all Linksys WRT54GS routers.
Step 3
Bring up the network security configuration menu. For example, for a WRT54GS, click "Wireless" and then "Wireless Security."
Step 4
Choose a new password and then enter it into the router's configuration utility. For example, for a WRT54GS the new passphrase should go into the field labeled "Shared Key" (if you are using one of the WPA security protocols) or "Passphrase" (if you are using WEP.) Click on "Save Settings" to save the new password.