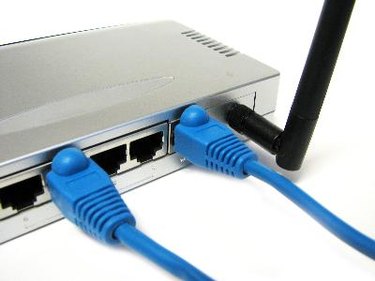 Configuring your wireless SMC brand router will enable you to set up your wireless network connection, getting your computers online as quickly as possible. Accomplish this by accessing the SMC router's settings through a single wired computer, configuring the router for the rest of your network computers in the process. This will take around 10 to 20 minutes.
Step 1
Plug an Ethernet cable into the back of any network computer and plug the other end into any port on the back of the SMC router.
Step 3
Enter the default password for your SMC router, found in the instruction manual for your specific model.
Step 4
Click "Advanced Setup," "WAN," and click "PPPoE."
Step 5
Enter your username and password for your Internet connection (if any). Set the "MTU" value to 1440 and set "Maximum Idle Time" to "0" (zero).
Step 6
Click "Advanced Setup," "Wireless," and "Encryption." Enter a 26-character code of your choice to password protect your network. Press "Apply" to save your configuration changes.