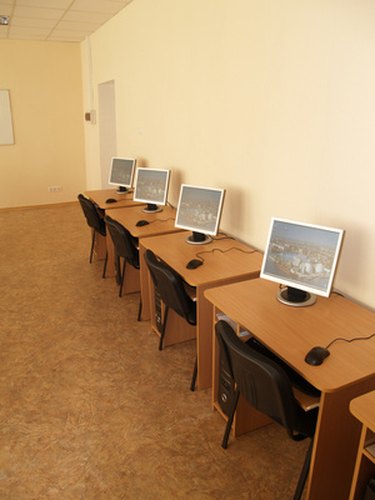 Tally is an accounting software program widely used in India. Tally comes in different versions to fit the needs of the business that is using the software and to designate older and newer versions of the software program. You can print from Tally in three different formats: Dot Matrix, Neat or Draft mode. When you choose to print from Tally the program uses the default printer setup for the computer you are printing from, but you do have the option to change the printer in Tally.
Step 1
Press the print icon button from the screen in the Tally program that you wish to print.
Step 2
In the pop up print box that appears, identify the number of copies you want to print. The default setting is one. If you wish to increase the number, you can highlight the "1" and type in the number of copies you want to print. You can also use the up and down arrows beside the number box to adjust the number of copies you want to print.
Step 3
In the same pop up box, press the "Select Printer" button. Locate the printer you want to print to and click on the printer in the list of available printers. Press the Ok button and printing begins. If you want to change the default printer, click on the printer in the printer list and then right click on your mouse. Choose the "Set as Default" setting in the drop down box.