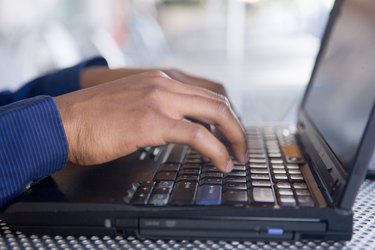 The MSI installer is responsible for installing most system-related programs in Windows 7. If you get the "Windows installer has stopped working" message when installing a program, it means that there is a problem with the MSI installer. Therefore, you should repair the MSI installer if you are to install any programs through it. Windows 7 allows you to repair it by manually running a single command on the Command Prompt console.
Step 1
Open the Windows 7 Command Prompt as an administrator. To do so, click the Windows logo on the Windows 7 taskbar and then click "All Programs." Next, click "Accessories" and then right-click on the program labeled "Command Prompt." Click "Run as Administrator" on the drop-down menu and then click "Yes" on the "User Account Control" dialog box.
Step 2
Type "reg delete HKLM\SOFTWARE\Microsoft\SQMClient\Windows\DisabledSessions /va /f" (without quotes) into the Command Prompt window and press the "Enter" key to fix the MSI installer.
Step 3
Click the "Close" button after fixing the MSI installer to close the Command Prompt window.