Texas Instruments' TI-30XA calculator performs trigonometric and basic scientific operations. After many hours of use, the included batteries can become weak and unable to continue powering the calculator. Two lithium batteries replace the dead batteries.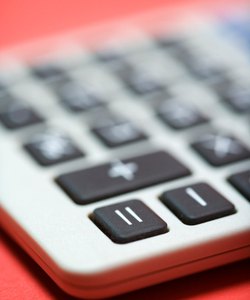 Step
Remove the slide cover from the calculator and place the calculator face down. Remove the screws from the case. Pull the case off.
Step
Remove the dead batteries. Insert two lithium batteries. Press down the calculator's reset pad with a coin, located on the upper right corner of the circuit board.
Step
Replace the case and reinsert the screws. Reset the calculator by pressing "Off," "On/C" and "On/C" again.