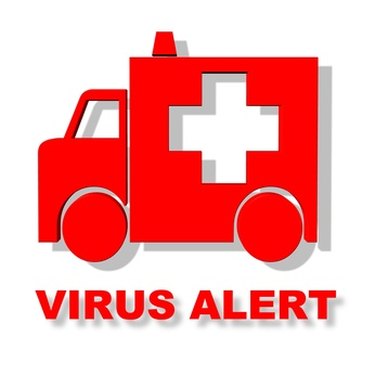 Malware programs are usually installed on computers without the consent of the users. Malware can damage and infect important files, and can even damage the whole operating system. Fortunately, it is possible to check for malware on your computer. You can check for malware by identifying the most common symptoms.
Step 1
Check the performance of your computer. Since malware uses of a lot of memory (RAM), computers often become slower after a malware infection. To check your computer performance, go to the Start menu, and open the "Run" application. Next, type "msinfo32.exe" and press "OK". The following screen will show you all of the specifications of your computer, including the available physical memory. If the available physical memory is very low, your computer may be infected with malware.
Step 2
Check the processes of your computer for malware. To do this, open the Task Manager by pressing "Ctrl + Alt + Del." Next, go to the "Processes" tab, and look for anonymous processes. Malware programs often use pseudonyms to deceive the user. Once you have found an anonymous process, click the "End Process" button.
Step 3
Look for malware infected files in the registry. To do this, open the "Run" application and type "REGEDIT," then press "Enter" to access the Registry Editor. Once you have opened the Registry Editor, click on the "HKEY_LOCAL_MACHINE" file, and then click on "Software". You will then see all of the registry settings for all of the programs on your computer. Next, look for anonymous programs, and delete the registry settings.
Step 4
Use antivirus programs to check for malware. Perform a system scan to check for viruses on your computer. Antivirus programs such as Microsoft Security Essentials, Malwarebytes, and Comodo Internet Security can be used to remove viruses. The links to download these programs can be found in the Resources.