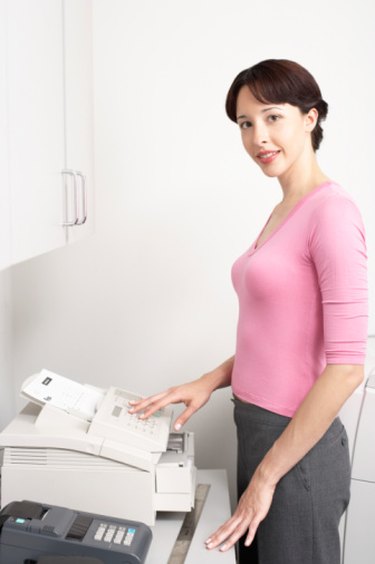 If your office or workgroup prints many documents, cover pages can help make sorting the documents quicker and more efficient. Cover pages, also known as separator pages, contain useful information regarding a print job, such as the user, name of the document and other data that makes identifying the document and which computer it came from much easier. Configuring Windows 7 to generate cover or separator pages for documents is not difficult and is something most users can accomplish in a couple of minutes.
Create the Separator Page
Step 1
Open Windows Notepad on your computer.
Step 2
Enter the following text in the blank text document window:
$LUser Name $N $T $E ---- $E means end of page
The above code will create a separator page that displays the user name of the person that sent the print job and the time date the job was sent to the printer.
Step 3
Save the text file on your computer.
Configuring the Printer to Print the Cover Page
Step 1
Click "Start" and then "Devices and Printers."
Step 2
Highlight the printer in the list for which you want to configure a cover page. Right-click on the printer icon, then click "Printer Properties" on the pop-up menu.
Step 3
Click the "Advanced" tab in the "Printer Properties" window. Click the "Separator Page" button at the bottom of the window.
Step 4
Click the "Browse" button, then navigate to the separator page file you created in Notepad. Highlight the file, then click the "OK" button.
Step 5
Click the "OK" button in the "Printer Properties" window. Print a test file to verify that the separator page prints before the document prints.