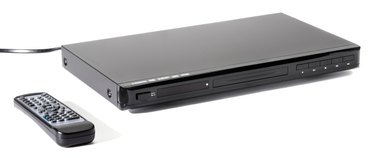 A Blu-ray is an optical disc storage medium that is an improvement upon the DVD format. Blu-ray disks have 25 gigabytes of storage per layer, and are available in single- or dual-layer. Connecting a Sony Blu-ray player to the Internet can be very easy if you use a wired connection, but wireless makes it a little more difficult, depending on the exact player you have--most just require a wireless adapter.
Step 1
Turn on the Blu-ray player and go to the "Setup" icon using the arrow keys on the remote.
Step 2
Navigate to "Network Settings" using the remote and then press "Enter." Select "Internet Settings" and press "Enter" again.
Step 3
Hit the "Enter" button to select to start configuring your Blu-ray player.
Step 4
Select "Wireless" and press "Enter" on the remote. Select "Access point scan" and then continue. Now the player will search for networks.
Step 5
Select the network that matches your network's SSID and press "Enter." The player will automatically detect the correct encryption type, so just hit "Enter" again.
Step 6
Press "Enter" on the remote to begin entering your passphrase. Use the remote buttons to input your phrase and then hit "Enter" again.
Step 7
Select "Auto Acquisition" to automatically acquire the IP address and the DNS address. When prompted to use a proxy server, select "Do not use." Select to perform a test and when it is finished, your network will be working.