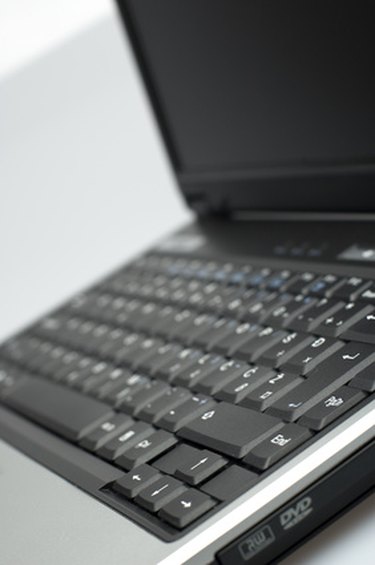 Connecting the wireless Wii system to a laptop allows access to the Internet through the console. A laptop and Wii can only be connected via a wireless connection. Wireless connectivity is necessary because this is the only way the Wii can communicate with a laptop. There are many benefits to connecting the laptop to a Wii. The primary advantage is that it provides more Internet flexibility with the console. Thereby allowing you to do such things as checking your email, downloading updates, and watching online videos directly from the Wii.
Step 1
Make sure your laptop has an Internet connection. Power on the console to reach the Wii "Channel Menu." Use the remote to move the cursor over the Wii button in the bottom left corner of the screen and press "A" to select.
From the Wii main menu go to the "System Settings" screen. Use the remote to move the cursor over the "Wii Settings" option. Press the "A" button to enter "System Settings." Click the arrow to the right to proceed to the next page. Select "Internet" which takes you to "Connection Settings" and from this point, click on connection number one.
Step 2
Click on "Search for an Access Point" and the system will begin searching for an access point. Choose the "Wii-Lan Access Point" which provides secure access into the server. Enter your WEP Key or Wired Equivalent Privacy Key. The WEP key is your security protocol for wireless networks. A keyboard will appear on the screen, and here is where you enter the WEP Key. Check with your ISP (Internet Service Provider) if you do not know your Wep Key or Passcode.
Step 3
Save your settings by clicking OK when prompted. You'll see the message "Connection settings have been saved. Choose OK to start a connection test." The system will test your connection and verify whether it was successful.
When prompted to perform a Wii system update, select "Yes" and "I Accept" to start. Once the update is complete, your Wii console will have a wireless connection to your laptop and the Internet.