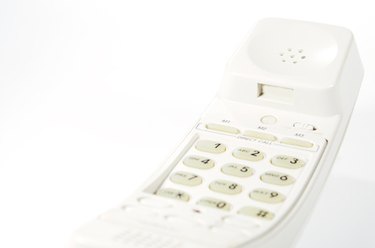 The Avaya IP (Internet Protocol) phone system allows you to utilize phone services over an Internet connection instead of a traditional landline telephone. The system also comes with voicemail capabilities. When you are in the office you access your Avaya voicemail by dialing your office extension. You can access your voicemail away from the office just as easily, so long as your system administrator has setup your mailbox for remote access.
Step 1
Ask your system administrator to setup remote access for your voicemail. This is done through the "User Configuration" window of the Avaya Office Manager window. For step by step instructions on configuring remote access, see the link that is located in the "Resources" section of this article.
Step 2
Dial your office telephone number from a touch tone telephone.
Step 3
Enter your extension number.
Step 4
Press "8" to interrupt the voicemail greeting.
Step 5
Enter your "Access Code" to begin listening to your messages.
Step 6
Press "7" to repeat a message, "4" to delete a message, "5" to save a message, and "9" to skip to the next message.