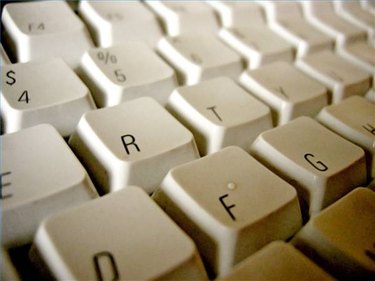 Microsoft Word and Corel WordPerfect are two very popular word processing software programs. Although these two software programs function well independently of each other, there will no doubt be times when a file may need to be opened and edited in both of these programs. Luckily, converting a Microsoft Word document to WordPerfect format is a simple and straightforward process that can be done with just a few quick and easy steps.
Step 1
Save the Word document as a WordPerfect-supported file type. To do this, go to "File" and click "Save as." When the "Save as" dialogue box appears, locate the drop-down menu for "File Type" and select a supported WordPerfect file type. Depending upon your version of Microsoft Word, you may have a WordPerfect file type (.wpd). If not, select the text file type (.txt) or rich text format type (.rtf) and click "Save."
Step 2
Open up that file type in WordPerfect. If the file was saved correctly in Step 1 as a WordPerfect (.wpd) file or a text (.txt) or rich text format (.rft) file, WordPerfect should automatically open it with no problems. If the file is still in Word format (.doc), you may have to click on the drop-down menu at the bottom of the dialogue box and select "All files" for the file to be able to be opened.
Step 3
Go to "File" and then "Save as" and resave the document as the WordPerfect (.wpd) file type. This should be the default option, but if the "File Type" drop-down menu box does not say this when the "Save as" dialogue box first appears, simply click it and manually choose the WordPerfect (.wpd) file type. This will successfully convert the file to WordPerfect format.
Tip
Remember to save files with a filename and in a spot that both can be easily remembered.
Warning
Always save frequently whenever you are working on a document to avoid losing work.