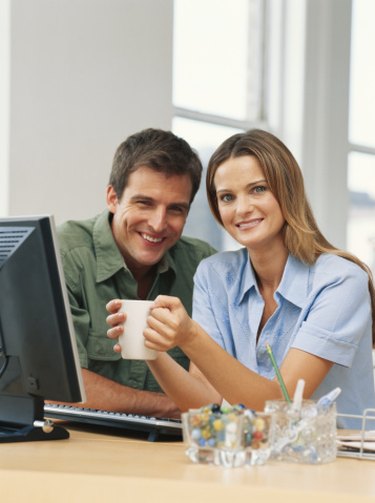 If you have a Rich Text Document (RTF) that you have saved in Microsoft's basic word processing program WordPad, then you can convert the file into a Microsoft Excel spreadsheet with a few easy steps. Because both programs are made by Microsoft, you will not have compatibility problems.
Step 1
Open a WordPad document by clicking on the Start menu, followed by "All Programs," "Accessories" and "WordPad." A new WordPad document will open on your screen. Type in your document. Click "File" and "Save As." Type a file name in the box provided. Select "Rich Text Format" from the drop-down menu labeled "Save as type." Click "Save." Close your WordPad document.
Step 2
Open an Excel spreadsheet. To do this, go to your Start menu and click "All Programs," followed by "Microsoft Office" and finally "Microsoft Office Excel." A new spreadsheet will open on your screen.
Step 3
Click "Insert" on your upper toolbar, followed by the "Object" icon. Click the "Create From File" tab, followed by the "Browse" button. Scroll down until you see your RTF file. Double-click the file, and then click the "OK" button. The file will download into your Excel file.