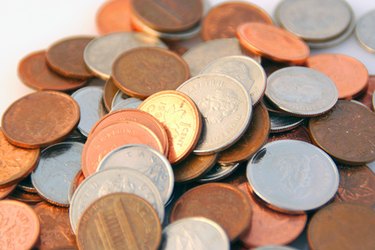 A "QIF" (Quicken Interchange Format) file is used by Quicken financial programs that transfer data between different files or between a bank and Quicken. This file type, which has also been used by programs such as Microsoft Money, can be converted to a more universally accessible "XLS" (Excel Spreadsheet) file using several conversion programs. Since the conversion is a bit obscure, two of the conversions require an additional step or two to complete the process.
Step 1
Visit the XL2QIF website (see Resources) and download the XL2QIF Excel Add-In Version 1.1. Unzip the files using an unzipping program and install the program. The program acts as an add-in to Microsoft Excel and it will create a new menu item labeled "XL2QIF." Open Microsoft Excel and click on the menu. Scroll down to "Save to QIF" to save your current file as a QIF file. Select an output folder and an output file name and click "Convert."
Step 2
Open Microsoft Excel. Click "File" and "Save As." Choose CSV (Comma-Separated Values) as the file type and click "Save."
Step 3
Visit the CSV to QIF Free Online Converter page (see Reources). Click on the "Choose…" button under CSV Import to choose your recently converted CSV file. Click on the button marked "Save as QIF." Choose a name for your QIF file and click "Ok." A download box will open up and you can click "Save" to download the QIF file.
Step 4
Repeat step 2 to change your XLS document into a CSV file. Visit the LC Bell site (see Resources) and download the QIF to CSV converter. Use the unzipping program to unzip the file and double-click on "QIF-CSV Converter" to install the program. Once installed open the CSV file by clicking "File" and then "Open." Click "File" and then "Save As." Click on the drop-down menu and change the file type to "QIF" and click "Save." Your file will then be converted to a QIF document.