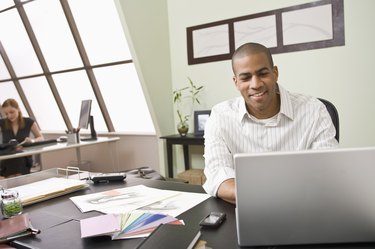 UDF files are executable files that are mainly associated with Microsoft Excel, according to FILExt, an online database of file extensions. UDF stand for "User-Defined File," which means that the file is a user-defined script that can be written or recorded. You can create, open and edit UDF files with Microsoft Excel.
Step 1
Right-click on the UDF file.
Step 3
Select the "Choose Default Program" option.
Step 5
Click on "Browse" only if Microsoft Excel is not on the list. Then, search for it and click on "Open."
Step 6
Click on "OK." Your UDF file will open.
Step 9
Select the file extension you wish to convert the UDF file to.
Step 10
Click on "Save." Your UDF has been edited.