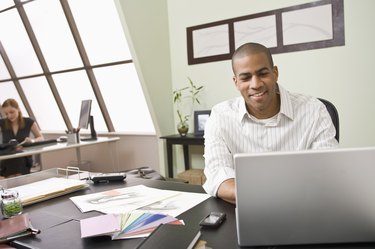 OCX files are developer files that are mainly associated with ActiveX Controls, which are "small programs sometimes also called 'add-ons,' that are used on the Internet," according to Microsoft Online Safety. Moreover, OCX files contain control behaviors that are activated by program events or users.
You can create, open and edit OCX files with development software such as Microsoft Visual Studio 2010 and Microsoft Visual Basic.
Step 1
Right click on the OCX file.
Step 3
Select the "Choose Default Program" option.
Step 4
Select the development software that you wish to use. (Microsoft Visual Studio 2010 or Microsoft Visual Basic.)
Step 5
Click on "Browse" only if Windows does not display the software. Search for it and then click on "Open."
Step 6
Click on "OK." Your OCX file will open.