Music comes in a variety of downloadable formats such as MP3, wav, Windows Media and iTunes. Downloading music is as simple as finding the file and clicking on it. The music can usually then be saved to your computer.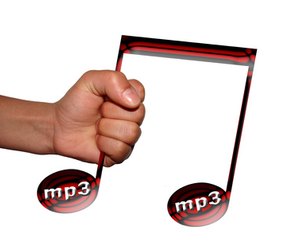 Step
Find the music you want to download. Some musicians provide the music from their respective websites. Other places to download include music subscription sites and online retailers.
Step
Sign up for an account, or download and install the necessary software to gain access to the music files. This will vary depending on the specific download site.
Step
Login with your account, open the software application or navigate to the files you want to download. For purchases you will need to enter credit card information.
Step
Right click on the song and choose "Save Target As." Choose a location to save the file when prompted. Otherwise there should be an option in the "Preferences" menu of the software to choose where to save files.