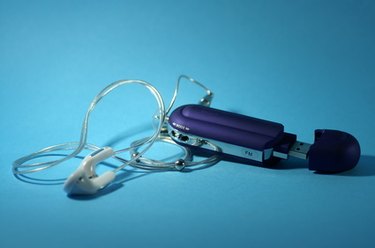 Most Dell computers come with specified download centers that are equipped with digital entertainment downloading capabilities. Pre-installed programs like Yahoo! Jukebox and Windows Media Player enable users to access online media stores so music can be downloaded with ease. These particular programs are categorized as digital media player applications, specifically for music downloading and playback. Downloading music can come with ease, as anyone can learn the steps to do so.
Step 1
Access the Dell computer's digital media player application. This application's icon will either be Yahoo! Jukebox or Windows Media Player. Both applications can usually be found on the computer's desktop screen.
Step 2
Click the digital media player application's "Media Guide" or "Media Store" tab when the application loads. Your application will redirect to an online media store.
Step 3
Select "Music" or "MP3 Downloads" when the media store's homepage opens.
Step 4
Search for the music you want to download by searching through the most popular songs on the store's homepage or by typing the name of the artist and song in the media store search data form.
Step 5
Locate the music of your choice in the search results that will be provided based on the search information you provided.
Step 6
Click the artist, title, or song link of your choice to access the description page for your search results.
Step 7
Click the "Buy" or "Purchase" action for the music. The media store will redirect you to a secure payment screen for purchasing.
Step 8
Enter your name, physical address, phone number, email address, debit or credit card number, and billing address to complete the purchase access for your music download. Click "Submit", "Purchase", "Buy", or "OK" to continue.
Step 9
Double-click the music download action that will be provided at the end of the purchase process. Once you have downloaded the music, it will be saved directly to your Dell computer's hard drive.