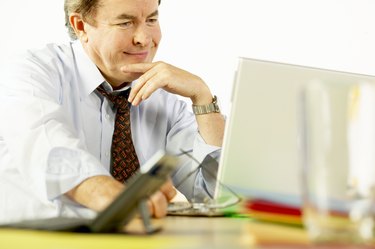 MSI files, or Microsoft Installers, are miscellaneous files that are mainly associated with Windows Installer, according to FileInfo.com, an online database of file extensions. MSI files contain essential information about an installer that is necessary for Windows updates and third-party installations. You can open MSI files with Microsoft Windows Installer, and edit them with 7-Zip. File extensions help a computer determine which program to use when trying to open a file, so by editing an MSI file you will be able to open the file with a different software application.
Instructions
Step 1
Right-click on the MSI file.
Step 3
Select the "Choose Default Program" option.
Step 5
Click on "Browse" only if Windows does not display the software, then search for 7-Zip and click on "Open."
Step 6
Click on "Extract." Your MSI information has been extracted and edited. You can alternatively Click on "Tools" and then click on "Convert" to convert the MSI before extracting it.