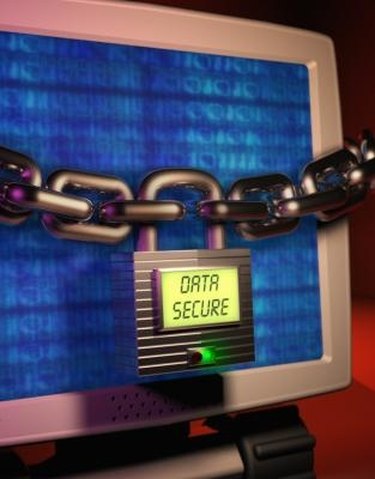 A file with an ".aes" extension is encrypted with the open-source AES Crypt program, which offers advanced encryption of Windows, Mac and Linux files to prevent unauthorised access. AES Crypt works by encrypting the data in the file with a sophisticated algorithm, and adding the ".aes" extension to the original file extension. Open an AES file by downloading and installing AES Crypt software, then entering the correct security password to decrypt and open the file.
Things You'll Need
Step 1
Launch your Web browser and go to aescrypt.com/download.html.
Step 2
Select the correct version of the software for your computer operating system from the list of available versions on the download page. Double-click the link to download the file. Select "Save As" from the download dialog box, then select a save location on your computer. By default, the save location is the "Downloads" or "My Downloads" folder. Wait for the download to finish.
Step 3
Navigate to the download folder on your computer and locate the installation file. You'll find this in a compressed ZIP folder that includes "AESCrypt" in the name. Right-click the folder, then select "Extract All" from the context menu. Double-click the extracted file to install the program on your computer.
Step 4
Locate the file with the ".aes" extension that you want to decrypt and open.
Step 5
Right-click the file, then select "AES Decrypt" from the context menu. Type the password into the popup dialog box, then click "OK." This opens the encrypted document in its original file format.
Tips & Warnings
Once you've installed the program, you can also use it to encrypt files containing sensitive or confidential information. Right-click the file, select "AES Crypt" from the menu and enter your preferred password into the input field. This saves and encrypts the file so that you can email it or transfer it to an external drive securely.