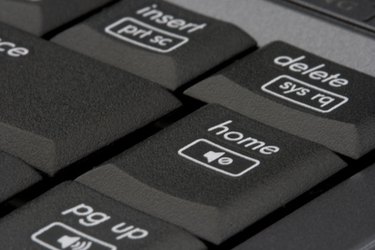 An Excel spreadsheet is a tool that enables you to organize numerical values and data for the purposes of making calculations, displaying records or performing statistical analyses. With Excel, you can also personalize forms and business documents by inserting charts, illustrations and other files as attachments. Inserting an object into an Excel spreadsheet can help clarify contents and improve overall appearance.
Step 1
Open your Excel spreadsheet. Choose the cell where you want to insert your attachment. Click inside this cell. Select "Insert" from the menu bar, then click "Object."
Step 2
Select "Create New" if you will create a new file to attach to the spreadsheet. Select "Create from File" if you will attach a file that you have already saved on your computer.
Step 3
If you will create a new file to insert, select the type of file you will make. Check the "Display as icon" box if you want to display the attachment as a representative icon rather than a full file display. Click "OK." Create the new file. The appropriate program will open in a new window.
If you want to attach a file you have already created, browse for the file on your computer. Check the "Link to file" box to include a link to your source document in the spreadsheet. Check the "Display as icon" box if appropriate. Click "Insert." Click "OK" to auto inject the file.
Step 4
Save the Excel spreadsheet as normal.