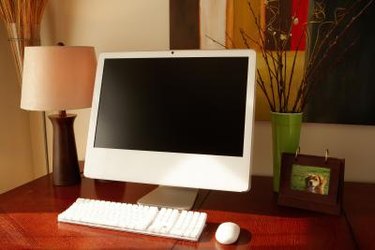 Adobe PageMaker is a desktop publishing program. Though the program was discontinued by Adobe in 2004, many people and organizations still use PageMaker. Version 6.5 was one of the last editions of PageMaker to be released by Adobe. Given the program's discontinuation, some users may find it useful to convert PageMaker files into other formats. Knowing how to convert a PageMaker 6.5 file into a Microsoft Word document increases the versatility of your existing PageMaker files.Note that PageMaker requires each story and piece of art in your publication to be exported individually to its own file and name. Any graphics created using PageMaker will not be supported by any other format and therefore will be unusable in the converted format.
Step 1
Select a section of your PageMaker 6.5 file to convert.Go to "Edit" within your PageMaker 6.5 window. Click on "Edit Story." Your selection is now prepped for conversion.
Step 2
Go to "File" and select the "Export" option. Choose a file name and a location to save your converted PageMaker 6.5 text.Choose the "Rich Text Format" within the export window.Export the file.
Step 3
Open Microsoft Word. Select "File" and then "Open."Locate and open the converted .rtf, file. Microsoft Word should be able to recognize the formatting and style of the original PageMaker 6.5 material through the .rtf conversion.Select "File" again and go to "Save."
Step 4
Create a new file name, choose a location and save your new Word document, which contains the original PageMaker 6.5 information.
Step 5
Repeat steps 1 and 2 for each section of text you want to convert. Open the .rtf file for each section, copy the material and paste it into your Word document.
Step 6
Select a graphic that was not created in PageMaker that you wish to move to your Word document. Right-click on the graphic and select "Copy."Right-click in the open Word document and select "paste."Repeat this step for each non-PageMaker graphic.
Tips & Warnings
The organization and visual layout of your PageMaker publication will not be preserved in the new Word document. Some editing will be required to achieve the look of your original work.
Always backup your files before converting them into any type of format.