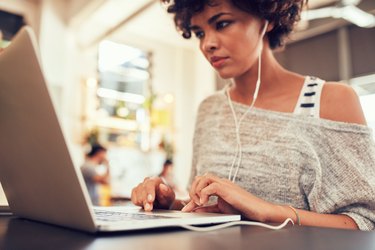 Celtx is free, open-source media pre-production software that helps you write and format audio/video projects and novels. The software includes templates for screenplays, stage plays, audio plays, comic books and novels. You can share your Celtx audio/video scripts with cast and crew if they have Celtx, or you can save the script out within Celtx as an Adobe PDF file that can be read by anyone with the free Adobe Reader software.
Step 1
Open Celtx. Click "File," then load an existing Celtx project or click "New" and create a new project.
Step 2
Click the "Title Page" tab to create a title page for your script. Enter the title, author, copyright information and contact information in the template.
Step 3
Click the TypeSet/PDF tab. Click "Save PDF," enter a file name for the script, and then click "Save."