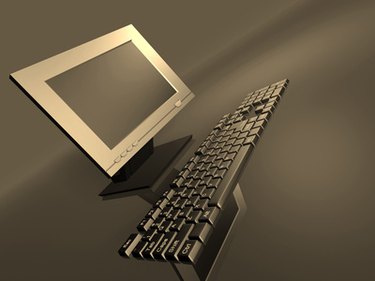 The JPEG file format holds image data. These files have an extension of .jpg and are common exports from digital cameras or scanners. They are viewed in picture software. Microsoft Word is a word-processing program used to create desktop-publishing documents of many kinds. You can convert a JPEG image into an MS Word document so you can view the image in Word. You can also mix the image with text to create varied content in the Word document. This conversion process is straightforward.
Step 2
Create a new blank document by clicking the "New" button on the toolbar or by selecting the "New" option from the "File" menu.
Step 3
Click the "Insert" menu, select the "Picture" sub-menu and choose the "From File" option. In Word 2007, use the "Insert" tab and the "Illustrations" section for the "Picture" option.
Step 4
Browse to the location of the JPEG image on your computer from the window that appears and click the "OK" button. The JPEG will be converted inside the Word document.
Step 5
Click once on the JPEG image. Resizing handles will appear on all four corners. Drag any of these corners to resize the image. If you want the JPEG converted to an entire Word page, drag the image so it fills all or most of the page.