Anyone who uses Windows 7 or 8 can convert a digital picture to 8-bit color using Microsoft Paint. No third-party editing tools are needed. An 8-bit image is a digital picture that uses only 265 shades of color to display the picture on the screen, which is adequate for clip art or website images where high quality isn't necessary. Saving higher bit depth images to 8-bit color saves space and produces images that load faster. However, converting a photo from a higher bit depth to 8-bit color affects the quality of the image. The University of Oklahoma offers examples on the results of converting to 8-bit color.
Convert an Image Using Microsoft Paint
Open Microsoft Paint in Windows 8.1 by clicking the search icon.
Type Paint in the search field and click the Paint Icon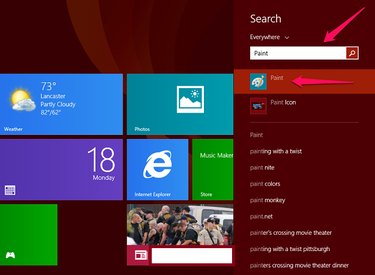 Open Microsoft Paint in Windows 7 by clicking Start > All Programs > Accessories > Paint.
Click Open and find the image you want to convert.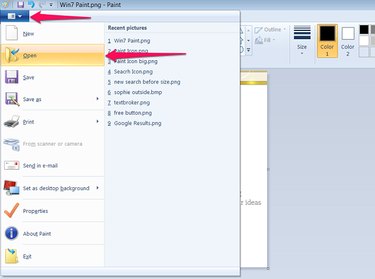 Click Save as and choose Other Formats.
Choose a file name and choose 256 Color Bitmap.
You will see a warning that the picture quality might be reduced. Click OK.
Before Conversion
After Conversion
After conversion from 24-bit to 8-bit color, the image quality is reduced and the image looks flatter, but it loads faster on the Internet than the original image and takes less room on the computer hard drive.