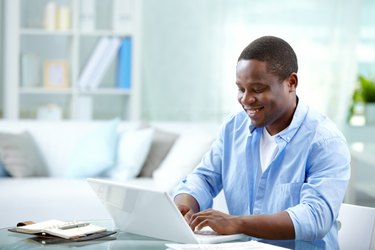 A WAD file is a game or channel file that is associated with the Nintendo Wii home video-game console. You can download WAD files from the Internet and install them onto the Wii. Store Wii backup games on a hard drive, where they are saved on specially formatted WBFS partitions. You can extract the disk images from the WBFS drive and save them on your computer as ISO files. Burn the ISO files to a blank CD and use from there.
Step 1
Download and install WBFS Manager. This the only program available that allows you to extract the ISO from a WAD.
Step 2
Start the program, and connect the hard drive or SD card that has the WAD on it. Click the "Refresh Drive List" option on the top menu of WBFS Manager.
Step 3
Click the "Drive" button, and select the drive letter that is associated with your Wii's hard drive or SD card that you previously connected.
Step 4
Select the WAD from the list of "Games on WBFS Drive:" and click the "Extract ISO" button underneath the list. Locate a place to save the ISO file, and click the "OK" button. The ISO will be extracted from the WAD.