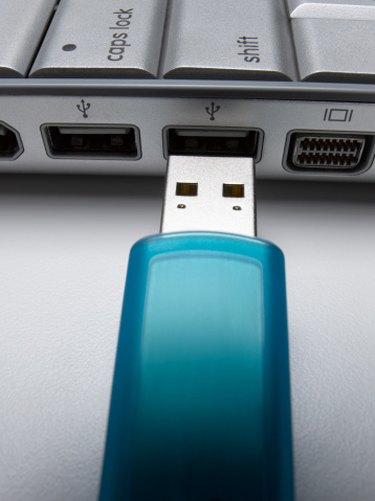 Mint is a distribution of the Linux operating system. Mint emphasizes ease of use and installation; as such, it is a good choice for those new to Linux. You can test-drive Mint on your computer by installing it on a Universal Serial Bus (USB) drive, then booting from the it. Such a test will not change the contents of your hard disk, so the current operating system on the computer will continue to work as usual when you boot into it.
Step 1
Download the latest release of Linux Mint from the "Download" page. Scroll down to "HTTP mirrors," then click on a mirror link for the country you are in. Click on the link for "gnome-cd-amd64" (64-bit version) or "gnome-cd-i386" (32-bit version) depending upon whether your computer has a 32- or 64-bit processor. Click on "Save," then wait until the download completes.
Step 2
Go to the "Universal USB Installer" page. Click on "Save," then wait until the installer finishes downloading.
Step 3
Insert your USB drive into an empty USB port on the computer.
Step 4
Double-click on the "Universal USB Installer." Select "Linux Mint," then follow the installer's prompts: it will ask you to identify the USB drive where it should install Linux Mint, and to point the installer to the Mint "ISO" file. After the installer completes, the USB drive will contain a bootable copy of Linux Mint.