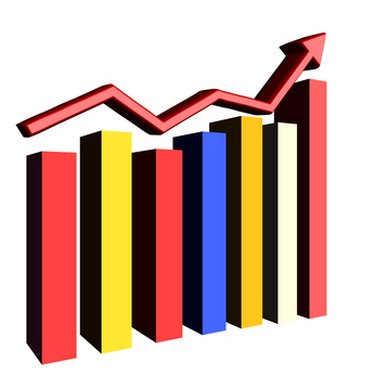 Microsoft Access is a powerful database creation tool: it can do calculations and create custom queries for thousands of records. Access can also produce standalone databases that do not require the end user to own Microsoft Access in order to edit them. One of the key reporting features of Access is its ability to produce graphs based on tables or queries--with just a few clicks of the mouse.
Step 1
Start Microsoft Access and open the database file.
Step 2
Open the "Reports" section and click "New."
Step 3
Choose "Chart Wizard" from the available options. Select which query or table to use for the graph and press "OK."
Step 4
Select the desired fields from the chosen table or query in the new dialogue window and press "Next."
Step 5
Choose the type of graph from the available options and click "Next."
Step 6
Follow the onscreen instructions to customize the graph options as desired, then click "Next."
Step 7
Name the graph, choose any additional options and select "Finish" to see the finished graph.