A spreadsheet can be created easily in Microsoft Excel, making it simple for users to track their payments throughout the year. This helps users know what bills have been paid and what needs to be paid. Tracking payments can help keep money matters organized.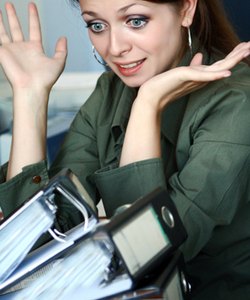 Step
Gather all of your past bills. You will need to input this information into the spreadsheet.
Step
Open Microsoft Excel and create a new document.
Step
Under the templates icon, click "Records." This will bring up spreadsheet templates.
Step
Choose "Financial Records" from the category list. Choose the spreadsheet template that best suits your needs. You can choose from templates such as "Bill Payment Planner," "Household Monthly Expense Tracking Sheet" and "Mortgage Amortization Schedule."
Step
Fill in the appropriate sections with the payments you will need to track. For example, in the Mortgage Amortization Schedule spreadsheet, you will need to fill out sections such as "Beginning Balance," "Payment," "Principal" and "Ending Balance."