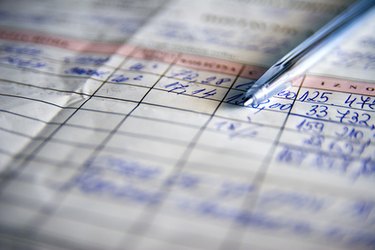 Excel can be used to manage invoices by using templates to keep track of the invoices received and the activity on them. Excel templates come with the software. They also can be downloaded from the Microsoft website. Once the invoice management template is downloaded, you can add your invoices and the activity information. This template then can be saved and referred to as the invoices are changed and updated.
Step 1
Open Excel 2007 and select the "Office" button. Click "New." In the search box, type "track invoices." Locate the Invoice Tracker and click "Download." The template downloads.
Step 2
Add your invoice data to the template. Include the invoice number, date, description and value for all of the invoices you are managing.
Step 3
Save the template by clicking the "Save" icon on the Quick Access Toolbar. Type a name for your workbook in the "File Name" field.