You don't need to purchase extra software to create a budget--you can do it with the Access program already on your Windows computer. Access is a database program included with Microsoft Office and contains templates for budgeting and other database applications. Keep track of expenses and create graphs and categories for your spending. If you already have Office on your computer, then you can create a budget using Access database.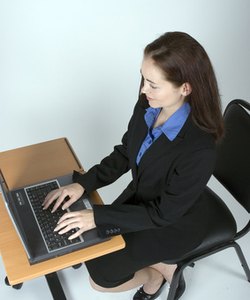 Step
Open Microsoft Access by clicking "Start," then "Programs" or "All Programs" (depending on your version of Windows) and then selecting "Microsoft Office" from the list of programs. Click on "Access" to open the program.
Step
Visit the Microsoft website to search for personal budget templates. Select a template and download it to your computer. Make sure to save it in a place where you'll remember it.
Step
Find the personal budget template on your hard drive and double-click on it to open the program. The template will automatically show up in Microsoft Access.
Step
Enter your information in the fields of the template. To enter information, simply click on each field and type in information. Data will include your salary and all of your monthly expenses. Make sure to fill out all the fields of the template for the most efficient budget possible.
Step
Save the template by clicking on "File" and "Save As." Make sure to save it in a place that's easily accessible for future viewing and updating.