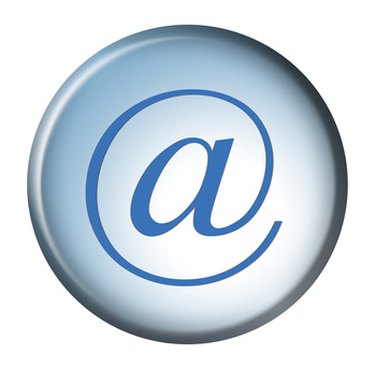 Gmail is the free and popular Web-based email service provided by Google. It offers large storage capacity, which is handy for people who like to keep and send a lot of email, and the size is convenient for sharing large files. Gmail has spam filters that catch most spam, and there are no flash banner ads to slow you down. Gmail is designed to be read in a Web browser, but any email software, such as Outlook, can access Gmail by forwarding the Gmail messages to an existing email address. Setting up a Gmail account takes only a few minutes.
Step 1
Start up your computer and Internet browser. Type www.gmail.com in the address bar.
Step 2
Click on the "Create an Account" button, which is located below the text "New to Gmail? It's free and easy." Note that this pane differs from the existing user login pane at the top.
Step 3
Create your email ID by entering your personal information in the "Create an Account" page. Enter your first and last name and then your desired email ID. Click on the "check availability" button below your name if you would like to see if your user ID is available before you proceed. Continue to enter a new name if your choice is not available, until it is accepted. Choose a password, and then re-enter it for accuracy. Select a security question to be used to verify your identity from the "Choose a Question" pull-down menu button. Type in an answer to the security question. Enter an optional recovery email address (alternative email address) if you have one. Enter your location and your birthday. Type in the letters you see listed in the "Word Verification." Agree to Google's terms of service by clicking on the "I accept. Create my account" button at the bottom.
Step 4
Complete the sign-up process by logging into your new account at www.gmail.com. Enter the user name you selected and the password. Click on the link that will be included in an email to your new email address, and your email will be activated.