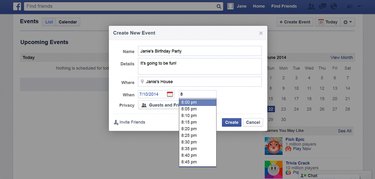 Planning a party? Ditch the paper invitations and turn to Facebook instead. The social network's Events feature makes it easy to plan everything from small, private get-togethers to large public events, and the RSVP system means that you'll always know exactly how many people are planning on coming. The Event page is also a great way to keep guests updated on last-minute changes and to post photos after it's all over.
Step 1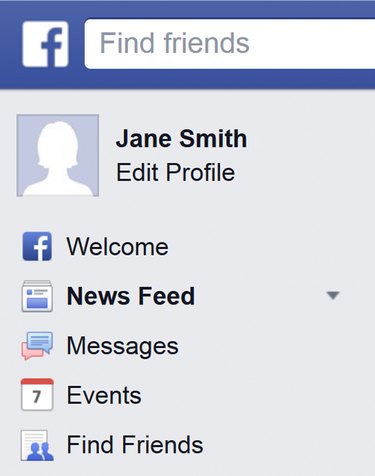 Click "Events" in the menu on the left side of your Facebook News Feed.
Step 2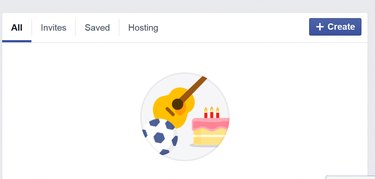 Click "+Create" to create an event.
Step 3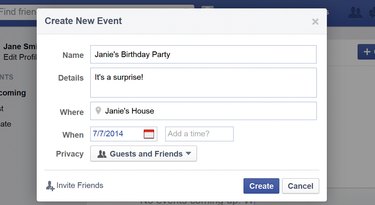 Enter the name and details for the event, including the location, date and time.
Step 4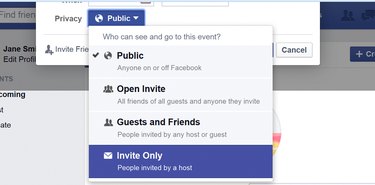 Select the appropriate level of privacy for your event.
Step 5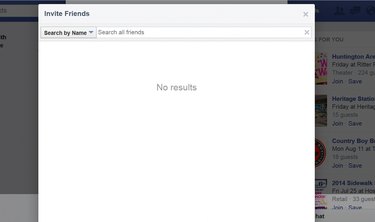 Click "Invite Friends" and choose whom you'd like to invite to your event. Click "Create" when finished to finalize your event.
Tip
After you've created your event, you can add photos and additional details to the event page. You and your guests can post updates to the event page, and you can track the status of your invitations to see who has accepted and who has declined.