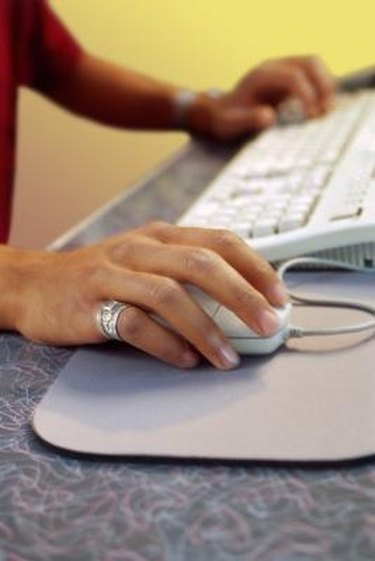 Facebook is a popular social networking site, enabling people to find each other and keep in touch. Every so often, you may need to do a little "spring cleaning" on your friends list to weed out people you no longer care to be in touch with. Doing this makes the information on your "News Feed" more relevant to you and helps you keep in better contact with those you are actually interested in hearing about. "Unfriending" people on Facebook is a painless process for you, and often people on the other end aren't even aware that you have removed them from your list.
Step 1
Log into your Facebook account, go to your profile page and click on the "Friends" tab on the sidebar to display your list of friends.
Step 2
Choose whether you want to see your list in alphabetical order by first name or in random order as a grid of photos. Or simply type the person's name into the search bar at the top of your friends list.
Step 3
Click on the name of the person you want to delete, which brings you to his profile page. Scroll to bottom of the page and on the left side, you'll see the word "Unfriend." Click on it. The program then asks if you are sure you want to remove this person. Click "Remove from Friends." The person is permanently removed from your friends list but isn't notified that he has been.
Tips & Warnings
If you don't want to remove a friend from your list entirely but do not want to see her updates, you can click on the "X" on the right side of any of her status updates and choose the option to "hide all" by that person. Thereafter, if you wish to see any of this friend's interactions, you'll have to go to her homepage.
Removing someone as a friend on Facebook is permanent, unless you send him a friend request again. When you choose to remove someone, make certain that you are sure it's what you want to do.