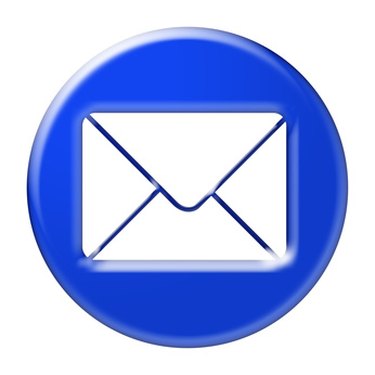 The Avery 5160 is a self-adhesive mailing label, divided into 30 labels per sheet. To print on a sheet of Avery 5160 labels using a program such as Microsoft Word, a template must be used. The template is pre-divided into 30 sections, allowing you to see what the completed mailing labels will look like as you type. Use a template to design and print Avery 5160 labels using Microsoft Word.
Step 1
Browse to the download page for the Avery 5160 Word template using the link in the "Resources" section below. Click the blue "Download Template" button. Avery requires certain information to be entered before templates can be downloaded.
Step 2
Enter your name, email address and country. Click "Submit." A download window opens. Save the resulting file--"U-0087-01_P.doc"--to the desktop.
Step 3
Double-click the downloaded file. It opens in Microsoft Word. Each empty box on the screen represents one of the 30 labels in an Avery 5160 sheet.
Step 4
Click inside any of the 30 labels and type an address. Press "Enter" between each line of the address.
Step 5
Click and drag with the mouse pointer to highlight the entire address, then use the font drop-down menu at the top of the screen if you would like to change the label's font or type size.
Step 6
Click the "Center" button at the top of the screen or press the "Ctrl" and "E" keys simultaneously to center the address on the mailing label.
Step 7
Repeat Steps 4-6 until you have typed all your addresses. Make sure the Avery 5160 label sheet is loaded in the printer, then press the "Ctrl" and "P" keys simultaneously when you are ready to print the label sheet.